Description
Stability. Explosive movement. Isolation. Landmine Attachment! The SRC Force Landmine Attachment is compatible with the SRC Force lineup, and will have you feeling the burn in no time!
Tube protected by zinc phosphate
For use with standard 2" Olympic Barbells
Fits all SRC racks and stands
Bracket fully powder coated
4"-4.5" Bolt spacing
Bolts to existing 5/8 hardware on SRC Force Racks (because of this, no additional hardware is required, however we include additional hardware for flexibility of position on the SRC Force Squat Stand)
Full rotation for maximum versatility 
Mounting Locations: 
SRC FORCE SQUAT STAND: 6 options - front, middle, rear, either side
SRC FORCE/INTENSITY COMMERCIAL RACK: 6 options - front (at mounting plates), rear (at mounting plates), rear (at cross-beam mount)
SRC VITALITY POWER RACK:

6 options - front (at mounting plates), rear (at mounting plates), rear (at cross-beam mount)
*NOTE: Not compatible with SRC Stands purchased prior to June 2020
COLOR: Grey/Black
AVAILABILITY: In stock, ships in 0-3 business days
Made in Canada 🍁
Customer Reviews
03/31/2021
Daniel P.

Canada
Works great
I actually have it mounted to the src plate tree and it works amazing. It would fit on their squat rack but the mounting point on the plate tree keeps my squat rack area empty. Personal preference.
03/25/2021
Brooke R.

Canada
Nice addition
Solid piece of equipment, would recommend !
03/22/2021
Mike P.

Canada
Landmine
Great so far, love squat racks Canada!
03/22/2021
Filippo B.

Canada
A+
Love the product. I always use it for Landmine Rows and I may incorporate a Landmine Shoulder Press eventually into my program.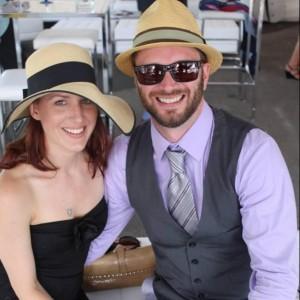 MA
03/22/2021
Maxine A.

Canada
Landmine attachment
Love this! Not an exaggeration to say that I use it every day. It's the best way for me to get in compound movements.